Non-Destructive Infrastructure Condition Assessment
"Satisfactions of clients, and safety are the main goals of InspecTerra Inc. as a high-tech company. "
Non-Destructive Testing Experts
InspecTerra is a service company in non-destructive testing industry for assessing the condition of reinforced concrete in bridges and parking structures. We offer unique, reliable, time and cost effective, and environmentally-friendly method (iCAMM) for condition assessment of reinforced concrete structures.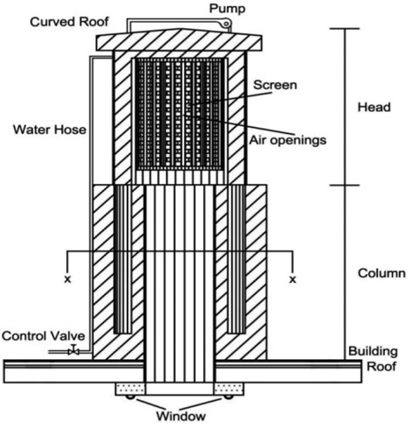 Natural Ventilation System for Passive Cooling in Buildings
Inspecterra's innovative technology (innovated wind tower) for natural ventilation and passive cooling focuses on temperature control and heat reduction in residential and commercial buildings (e.g., school buildings and store retailers) to provide thermal comfort for inhabitants and customers with Zero Grid Electricity. Our innovative design can be used as a green architectural component in new residential and commercial buildings.
We are technical experts and educators
Inspecterra can provide high quality technical training for the following areas:
Non-Destructive Testing -Surface Wave Analysis - Displacement Measurement with Laser Vibrometer

Nanotechnology Application in Reservoir Geomechanics

Infrastructure Asset Management

Life cycle Impact Assessment

and more…
Contact Us
Please complete the form below